Please Read This Post From Penny!!!
Penny Wilson Writes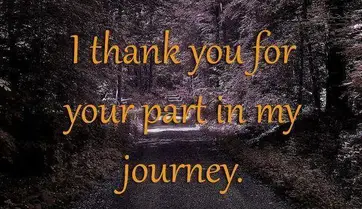 I found the picture above and felt that it was very appropriate for today.  I have thanked you for joining me on this journey many times and I do mean that sincerely.  I've been going through what seems to be one thing after another lately.  I'm feeling a bit overwhelmed.  So I am going to take a step back from my blog.  A Hiatus, if you will.  I will still be popping in from time to time to respond to comments, etc.  But other than that, you probably won't see much of me for a while.  I seriously feel like I need some Down Time.
Penny Wilson Writes is not done!  I'll be back.
Thank you for joining me on this journey. ❤  Penny